Conversion of two-stage burners to electronic modulation.
Two-stage burners were replaced by two-stage burners in systems from 300 kW to 1200 kW.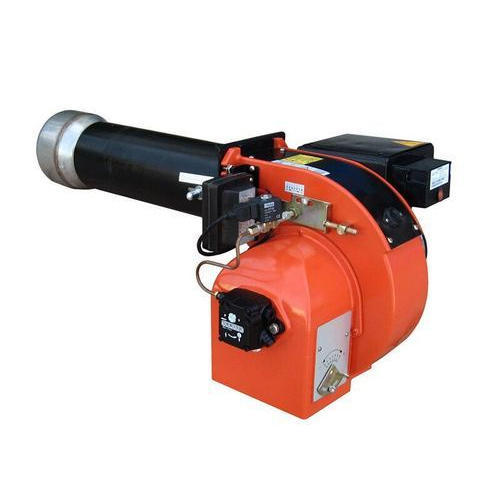 Two-stage burners were replaced by two-stage burners in systems from 300 kW to 1200 kW. This is aimed at reducing the number of shifts (number of fires running and stopping) for single-stage (on-off) burners and increasing the efficiency of the system. At the same time, due to the increase in fuel costs, on-off burners are almost never used. Instead, modular burners were used in systems above 500 kW. Based on the conditions existing in previous years, we have the opportunity to modernize the two-stage burners used and convert them into proportional burners with electronic modulation. The revisions are stored in our workshop for a long time, depending on the working conditions, worn out or damaged due to various external factors, and provide the most useful work by returning them to their original state.
Use of alternative and renewable energy sources "BIOGAS".
Methane-containing gas is a biogas formed by the decomposition of organic matter in an anaerobic (oxygen-free) environment. Livestock waste; food, sugar, paper industry waste, wastewater treatment plants, etc. Biogas is obtained by fertilizing waste and degrading organic materials by microorganisms. Biogas cannot be obtained continuously at the same flow rate and is not always available. Therefore, it is generally necessary to support the fire with a second fuel. Depending on the need for biogas power in the combustion systems, which burn simultaneously in the systems used in our country, the energy required by the system is provided in an uninterrupted and safe manner by mixing it with natural gas or liquid fuel. A special program of digital combustion manager ( Lamtec ) can accurately adjust the mixing ratios of air and the other two fuels, as well as ensure high combustion efficiency. As a result, the energy from the waste provides the producer with significant savings in fuel consumption by consuming less durable fuel. All fuel options available in the system are automatic. We offer a safe operation by automatically adjusting the optimal loading parameters of the burner according to the speed of the incoming biogas flow and heat demand.